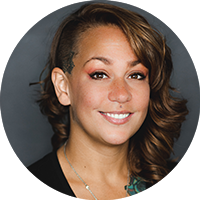 Krystal
We at Gentlemen's Grooming 101 would like to welcome our newest Barber, Krystal!
So who is Krystal?
Back way back when Krystal was intrigued by how something so simple as a great-looking haircut could immediately influence somebody's mood and boost their confidence. After that, she decided to pursue a career as a Barber and hasn't looked back since.
Krystal loves the outdoors like really loves the outdoors. She's either out hunting, fishing, or swimming with her children. While cutting hair is a craft she is always trying to perfect, she truly enjoys shaping, trimming, and lining up beards. If you think you have a pretty gnarly beard that needs some TLC, Krystal is your go-to.
Stop by and see what Krystal can do for you.
Glad she's on the Team!